Konferenz: Un/Masking. On a Mimetic Form
04.07.2019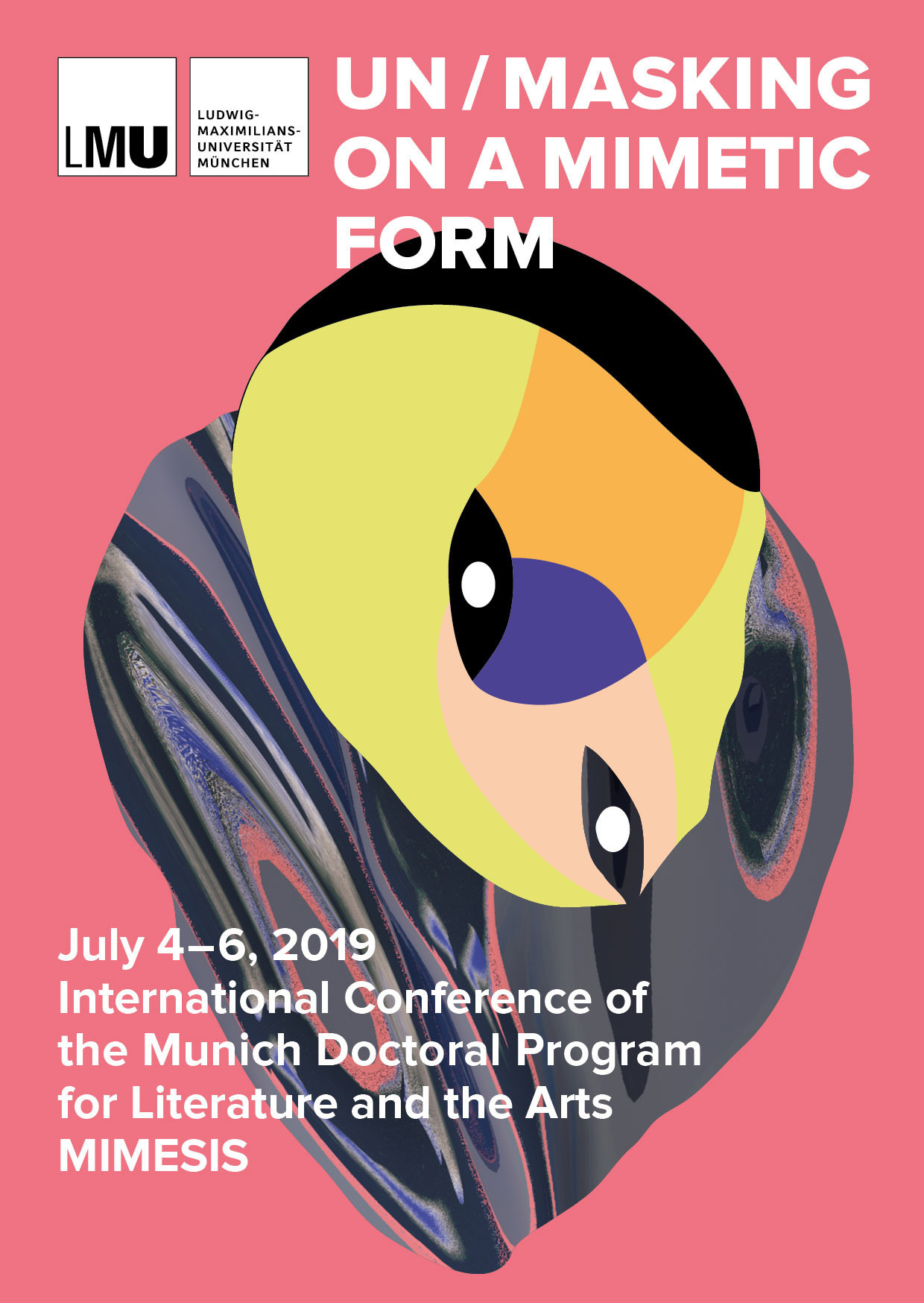 4th – 6th July 2019
IDP Mimesis, Junior Research Group "Creativity and Genius", Zentralinstitut für Kunstgeschichte Munich and LMU Munich
The sixth conference of the International Doctoral Program MIMESIS on the topic of masking and unmasing took place in Munich from July 4th to July 6th 2019. International scholars from the humanities and social sciences came together at LMU and Zentralinstitut für Kunstgeschichte to discuss the meaning and importance of masks in political, social, literary and artistic contexts from antiquity to our present day.
Masks are an integral part of human culture. They have been a vital element of theatrical practices since antiquity and have always played a crucial role in ritual as well as artistic and literary activities throughout the world. Their innate tension springs from their capacity to both show and conceal as well as to imitate and create, thus displaying a structural analogy to the workings of mimesis.
This international and interdisciplinary conference brought together papers from various fields disciplines. It connected diverging theories and methods in order to open new perspectives on numerous manifestations of the mask, ranging from Baroque theatre and turn-of-the-century cabaret to modern facial recognition, from shamanistic practices to 18th-century aesthetics and digital art. In addition to addressing questions of identity in postcolonial societies and the usage of masks in political movements, the conference highlighted the importance of masks in fashion, music, and literature and as a theme of 20th-century avant-gardes. The analysis of acts of un/masking in a diverse range of artistic media and a broad spectrum of contexts encouraged a theoretical reflection on ambiguity and mimetic practices.
Keynotes
JOYCE CHENG (University of Oregon), W. ANTHONY SHEPPARD (Williams College, MA),
BERNHARD SIEGERT (Bauhaus-Universität Weimar)
Speakers
Tim Beasley-Murray, Carolin Bohn Judith Kemp, Laurette Burgholzer, Sarah Hegenbart, Agnes Hoffman, Bethan Huges, Elisa Leroy, Christiane Lewe, Vita Peacock, Eleonore Zapf
Organizers
Sebastian Althoff
Anna Baccanti
Johanna Spangenberg
Antonia Stichnoth